Dancing Venus beats sister Serena in Nigeria match
Despite a 33-degree (91 F) heat that felt like 38 (101) on the clay court, Venus appeared loose during play, at one point dancing at an intermission to the song "Oliver Twist" by Nigerian singer D'banj.
She also playfully teased her sister, who had repeated trouble on her serve toss looking into the sun.
Diagnosed last year with an autoimmune disease that causes fatigue, Venus struggled all year and was ranked No. 24. However, she won the Luxembourg Open on Oct. 21, her first WTA win in more than two years.
Sister Serena, ranked No. 3 and coming off a win at the WTA Championships in Istanbul last week, grew frustrated with her play. She batted a tennis ball against the back wall in anger at one point and cried out over poor volleys.
Several times, she stopped to kneel on the clay and press her head against her tennis racket. However, the loose, talkative crowd repeatedly got her attention. At one point, she did a double-take and laughed when she saw a man holding up a sign that read: "I am the Nigerian husband Serena never had."
"We've worked so hard this year; Venus has worked so hard," Serena said. "We hope to keep this momentum going into next year." The sisters move on to South Africa as part of their two-nation tour.
Copyright 2012 The Associated Press. All rights reserved.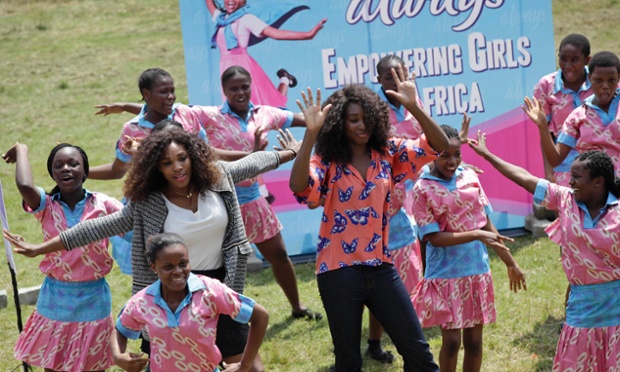 ----
---
---